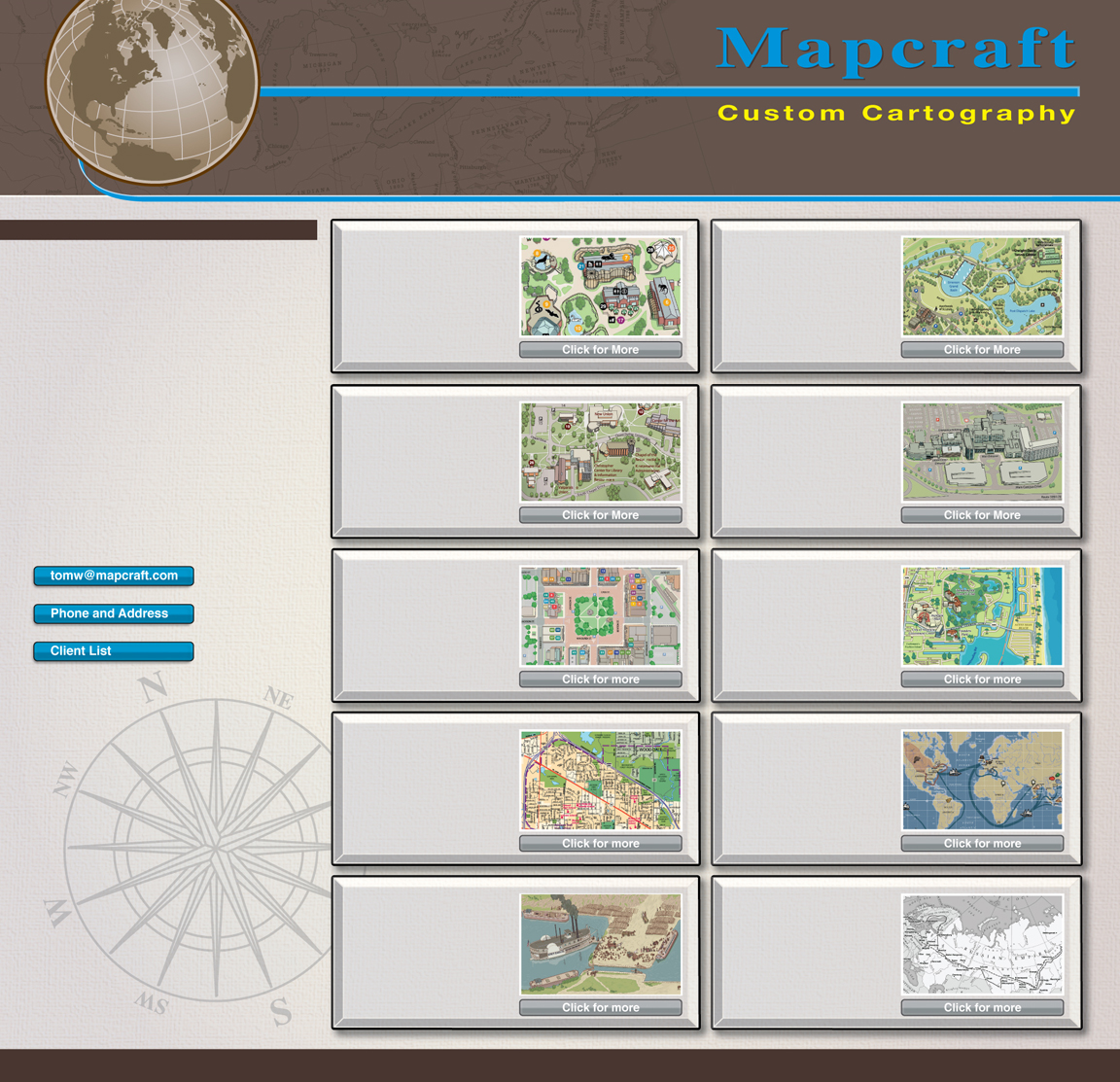 Mapcraft Custom Cartography offers distinctive mapmaking, perspective views and illustrations for publications exhibits and website needs. Contact us to learn how your project can be enhanced with our attractive and accurate map imagery. Click on the samples shown to see the variety of eye catching images we offer.
About Us
Lincoln Park Zoo
Philadelphia Zoo
Chicago Museum Campus
Lincoln's New Salem
Museums and Zoos
St . Louis Forest Park
Missouri Botanic Garden
Mass. Audubon Society
Emricson Park
Parks and Arboretums
Valparaiso University
William Paterson Univ.
Kean College
E. Central Community Coll.
College Campuses
Lehigh Valley Hospital
N. Mississippi Med.Center
MedPace Map Locator
Centegra Medical System
Medical Campuses
Woodstock Shopping
City of Normal
City of Bellingham
City of Lockport
City and Town Maps
Aventura Highlights
Ft. Meyers Highlights
Westin La Cantera
I&M Canal Driving Tour
Tourism and Advertising
School District Map
City Street Map
County Map
Regional Map
Road and Street Maps
19th Century Fur Trade
Van Gogh & Gauguin
Rock Island in 1822
Erie Canal System
Exhibit Maps
I&M Canal at LaSalle
Woodstock in 1902
Belmont Station
Chicago in 1829
Historical Views
Ancient & Modern Maps
Railroad History Maps
Civil War Brigade Maps
Textbook Illustrations
Textbook Maps